Changes To Management Of Merthyr Mawr National Nature Reserve
---
Thursday 21st Jan 2021
---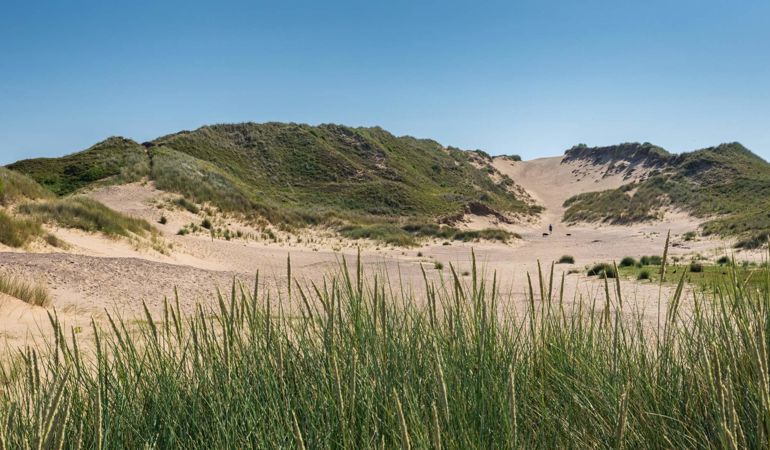 Natural Resources Wales' (NRW) lease to manage one of Wales' most iconic dune system is to end.
Responsibility for the Merthyr Mawr Warren National Nature Reserve will revert back to the Merthyr Mawr Estate as landowner when NRW's management lease ends on 31 December 2020.
Set on the South Wales coast near Bridgend, the reserve is home to the highest dune in Wales, known as the Big Dipper, and provides a habitat for rare wildlife.
NRW is working on a Nature Reserve Agreement with the Estate for the future management of the site's special features and to maintain its National Nature Reserve status.
Michael Evans, NRW's Head of Operations South Wales Central, said:
"Merthyr Mawr is a haven for wildlife. Although our lease to manage the conservation of this protected site has ended, both NRW and the Merthyr Mawr Estate remain committed to safeguarding this special habitat for insects, fungi and plants.
"The dune system here along with Kenfig is a key conservation site in Wales covering a significant area – Merthyr Mawr alone covers 840 acres. There are also grasslands, saltmarsh, beach and woods within the reserve - important habitats that will continue to be protected.
"Our aim is to put in place a Nature Reserve Agreement with the Estate to start the transition of management responsibility back to them and to ensure long-term protection for the site."
NRW will also continue work at Merthyr Mawr through the Sands of LIFE dune rejuvenation project.
The project's work will involve creating a notch in dunes along the beach, stripping vegetation from the tops of dunes and scraping and lowering the levels of some dune slacks. This work will encourage bare sand habitat that is so crucial to the survival of some of Wales' rarest plants and insects.